Microsoft October 2020 Patch Tuesday fixes 87 vulnerabilities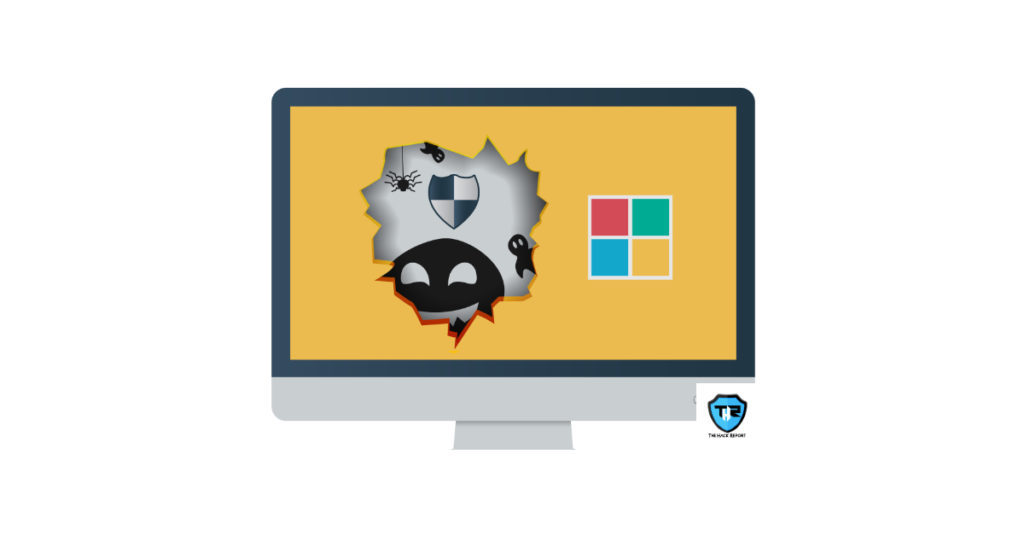 Microsoft released its monthly batch of security fixes known as Patch Tuesday on the 13th of October, in which 87 bugs have been patched by the OS manufacturer this month across a wide variety of Microsoft software.
Microsoft has released security patches for all supported versions of the company's Windows operating system, as well as other company products such as Microsoft Edge and Microsoft Office.
October 2020 provides you with data on the patches published and links to Microsoft support pages and downloads. Both Windows updates are cumulative in nature and are available through Windows Updates, WSUS, and other upgrade management systems as direct downloads.
The most hazardous bug fixed for the current month is CVE-2020-16898. Depicted as a Remote Code Execution (RCE) vulnerability in the Windows TCP/IP stack, this bug can allow attackers to take over Windows systems by sending malicious ICMPv6 Router Advertising packets over a network connection to an unpatched computer.
The Cybersecurity and Infrastructure security agency (CISA) invites users and managers to review and submit the required updates to Microsoft's October 2020 Security Update Overview and Implementation Detail.
| | | |
| --- | --- | --- |
| Tag | CVE ID | CVE Title |
| Adobe Flash Player | ADV200012 | October 2020 Adobe Flash Security Update |
| .NET Framework | CVE-2020-16937 | .NET Framework Information Disclosure Vulnerability |
| Azure | CVE-2020-16995 | Network Watcher Agent Virtual Machine Extension for Linux Elevation of Privilege Vulnerability |
| Azure | CVE-2020-16904 | Azure Functions Elevation of Privilege Vulnerability |
| Group Policy | CVE-2020-16939 | Group Policy Elevation of Privilege Vulnerability |
| Microsoft Dynamics | CVE-2020-16978 | Microsoft Dynamics 365 (On-Premise) Cross Site Scripting Vulnerability |
| Microsoft Dynamics | CVE-2020-16956 | Microsoft Dynamics 365 (On-Premise) Cross Site Scripting Vulnerability |
| Microsoft Dynamics | CVE-2020-16943 | Dynamics 365 Commerce Elevation of Privilege Vulnerability |
| Microsoft Exchange Server | CVE-2020-16969 | Microsoft Exchange Information Disclosure Vulnerability |
| Microsoft Graphics Component | CVE-2020-16911 | GDI+ Remote Code Execution Vulnerability |
| Microsoft Graphics Component | CVE-2020-16914 | Windows GDI+ Information Disclosure Vulnerability |
| Microsoft Graphics Component | CVE-2020-16923 | Microsoft Graphics Components Remote Code Execution Vulnerability |
| Microsoft Graphics Component | CVE-2020-1167 | Microsoft Graphics Components Remote Code Execution Vulnerability |
| Microsoft NTFS | CVE-2020-16938 | Windows Kernel Information Disclosure Vulnerability |
| Microsoft Office | CVE-2020-16933 | Microsoft Word Security Feature Bypass Vulnerability |
| Microsoft Office | CVE-2020-16929 | Microsoft Excel Remote Code Execution Vulnerability |
| Microsoft Office | CVE-2020-16934 | Microsoft Office Click-to-Run Elevation of Privilege Vulnerability |
| Microsoft Office | CVE-2020-16932 | Microsoft Excel Remote Code Execution Vulnerability |
| Microsoft Office | CVE-2020-16930 | Microsoft Excel Remote Code Execution Vulnerability |
| Microsoft Office | CVE-2020-16955 | Microsoft Office Click-to-Run Elevation of Privilege Vulnerability |
| Microsoft Office | CVE-2020-16928 | Microsoft Office Click-to-Run Elevation of Privilege Vulnerability |
| Microsoft Office | CVE-2020-16957 | Microsoft Office Access Connectivity Engine Remote Code Execution Vulnerability |
| Microsoft Office | CVE-2020-16918 | Base3D Remote Code Execution Vulnerability |
| Microsoft Office | CVE-2020-16949 | Microsoft Outlook Denial of Service Vulnerability |
| Microsoft Office | CVE-2020-16947 | Microsoft Outlook Remote Code Execution Vulnerability |
| Microsoft Office | CVE-2020-16931 | Microsoft Excel Remote Code Execution Vulnerability |
| Microsoft Office | CVE-2020-16954 | Microsoft Office Remote Code Execution Vulnerability |
| Microsoft Office | CVE-2020-17003 | Base3D Remote Code Execution Vulnerability |
| Microsoft Office SharePoint | CVE-2020-16948 | Microsoft SharePoint Information Disclosure Vulnerability |
| Microsoft Office SharePoint | CVE-2020-16953 | Microsoft SharePoint Information Disclosure Vulnerability |
| Microsoft Office SharePoint | CVE-2020-16942 | Microsoft SharePoint Information Disclosure Vulnerability |
| Microsoft Office SharePoint | CVE-2020-16951 | Microsoft SharePoint Remote Code Execution Vulnerability |
| Microsoft Office SharePoint | CVE-2020-16944 | Microsoft SharePoint Reflective XSS Vulnerability |
| Microsoft Office SharePoint | CVE-2020-16945 | Microsoft Office SharePoint XSS Vulnerability |
| Microsoft Office SharePoint | CVE-2020-16946 | Microsoft Office SharePoint XSS Vulnerability |
| Microsoft Office SharePoint | CVE-2020-16941 | Microsoft SharePoint Information Disclosure Vulnerability |
| Microsoft Office SharePoint | CVE-2020-16950 | Microsoft SharePoint Information Disclosure Vulnerability |
| Microsoft Office SharePoint | CVE-2020-16952 | Microsoft SharePoint Remote Code Execution Vulnerability |
| Microsoft Windows | CVE-2020-16900 | Windows Event System Elevation of Privilege Vulnerability |
| Microsoft Windows | CVE-2020-16901 | Windows Kernel Information Disclosure Vulnerability |
| Microsoft Windows | CVE-2020-16899 | Windows TCP/IP Denial of Service Vulnerability |
| Microsoft Windows | CVE-2020-16908 | Windows Setup Elevation of Privilege Vulnerability |
| Microsoft Windows | CVE-2020-16909 | Windows Error Reporting Elevation of Privilege Vulnerability |
| Microsoft Windows | CVE-2020-16912 | Windows Backup Service Elevation of Privilege Vulnerability |
| Microsoft Windows | CVE-2020-16940 | Windows – User Profile Service Elevation of Privilege Vulnerability |
| Microsoft Windows | CVE-2020-16907 | Win32k Elevation of Privilege Vulnerability |
| Microsoft Windows | CVE-2020-16936 | Windows Backup Service Elevation of Privilege Vulnerability |
| Microsoft Windows | CVE-2020-16898 | Windows TCP/IP Remote Code Execution Vulnerability |
| Microsoft Windows | CVE-2020-16897 | NetBT Information Disclosure Vulnerability |
| Microsoft Windows | CVE-2020-16895 | Windows Error Reporting Manager Elevation of Privilege Vulnerability |
| Microsoft Windows | CVE-2020-16919 | Windows Enterprise App Management Service Information Disclosure Vulnerability |
| Microsoft Windows | CVE-2020-16921 | Windows Text Services Framework Information Disclosure Vulnerability |
| Microsoft Windows | CVE-2020-16920 | Windows Application Compatibility Client Library Elevation of Privilege Vulnerability |
| Microsoft Windows | CVE-2020-16972 | Windows Backup Service Elevation of Privilege Vulnerability |
| Microsoft Windows | CVE-2020-16877 | Windows Elevation of Privilege Vulnerability |
| Microsoft Windows | CVE-2020-16876 | Windows Application Compatibility Client Library Elevation of Privilege Vulnerability |
| Microsoft Windows | CVE-2020-16975 | Windows Backup Service Elevation of Privilege Vulnerability |
| Microsoft Windows | CVE-2020-16973 | Windows Backup Service Elevation of Privilege Vulnerability |
| Microsoft Windows | CVE-2020-16974 | Windows Backup Service Elevation of Privilege Vulnerability |
| Microsoft Windows | CVE-2020-16922 | Windows Spoofing Vulnerability |
| Microsoft Windows | CVE-2020-0764 | Windows Storage Services Elevation of Privilege Vulnerability |
| Microsoft Windows | CVE-2020-16980 | Windows iSCSI Target Service Elevation of Privilege Vulnerability |
| Microsoft Windows | CVE-2020-1080 | Windows Hyper-V Elevation of Privilege Vulnerability |
| Microsoft Windows | CVE-2020-16887 | Windows Network Connections Service Elevation of Privilege Vulnerability |
| Microsoft Windows | CVE-2020-16885 | Windows Storage VSP Driver Elevation of Privilege Vulnerability |
| Microsoft Windows | CVE-2020-16924 | Jet Database Engine Remote Code Execution Vulnerability |
| Microsoft Windows | CVE-2020-16976 | Windows Backup Service Elevation of Privilege Vulnerability |
| Microsoft Windows | CVE-2020-16935 | Windows COM Server Elevation of Privilege Vulnerability |
| Microsoft Windows Codecs Library | CVE-2020-16967 | Windows Camera Codec Pack Remote Code Execution Vulnerability |
| Microsoft Windows Codecs Library | CVE-2020-16968 | Windows Camera Codec Pack Remote Code Execution Vulnerability |
| PowerShellGet | CVE-2020-16886 | PowerShellGet Module WDAC Security Feature Bypass Vulnerability |
| Visual Studio | CVE-2020-16977 | Visual Studio Code Python Extension Remote Code Execution Vulnerability |
| Windows COM | CVE-2020-16916 | Windows COM Server Elevation of Privilege Vulnerability |
| Windows Error Reporting | CVE-2020-16905 | Windows Error Reporting Elevation of Privilege Vulnerability |
| Windows Hyper-V | CVE-2020-16894 | Windows NAT Remote Code Execution Vulnerability |
| Windows Hyper-V | CVE-2020-1243 | Windows Hyper-V Denial of Service Vulnerability |
| Windows Hyper-V | CVE-2020-16891 | Windows Hyper-V Remote Code Execution Vulnerability |
| Windows Installer | CVE-2020-16902 | Windows Installer Elevation of Privilege Vulnerability |
| Windows Kernel | CVE-2020-16889 | Windows KernelStream Information Disclosure Vulnerability |
| Windows Kernel | CVE-2020-16892 | Windows Image Elevation of Privilege Vulnerability |
| Windows Kernel | CVE-2020-16913 | Win32k Elevation of Privilege Vulnerability |
| Windows Kernel | CVE-2020-1047 | Windows Hyper-V Elevation of Privilege Vulnerability |
| Windows Kernel | CVE-2020-16910 | Windows Security Feature Bypass Vulnerability |
| Windows Media Player | CVE-2020-16915 | Media Foundation Memory Corruption Vulnerability |
| Windows RDP | CVE-2020-16863 | Windows Remote Desktop Service Denial of Service Vulnerability |
| Windows RDP | CVE-2020-16927 | Windows Remote Desktop Protocol (RDP) Denial of Service Vulnerability |
| Windows RDP | CVE-2020-16896 | Windows Remote Desktop Protocol (RDP) Information Disclosure Vulnerability |
| Windows Secure Kernel Mode | CVE-2020-16890 | Windows Kernel Elevation of Privilege Vulnerability |