Joker's Stash Being The Dark Web's Largest Carding Marketplace Will Shut Down Soon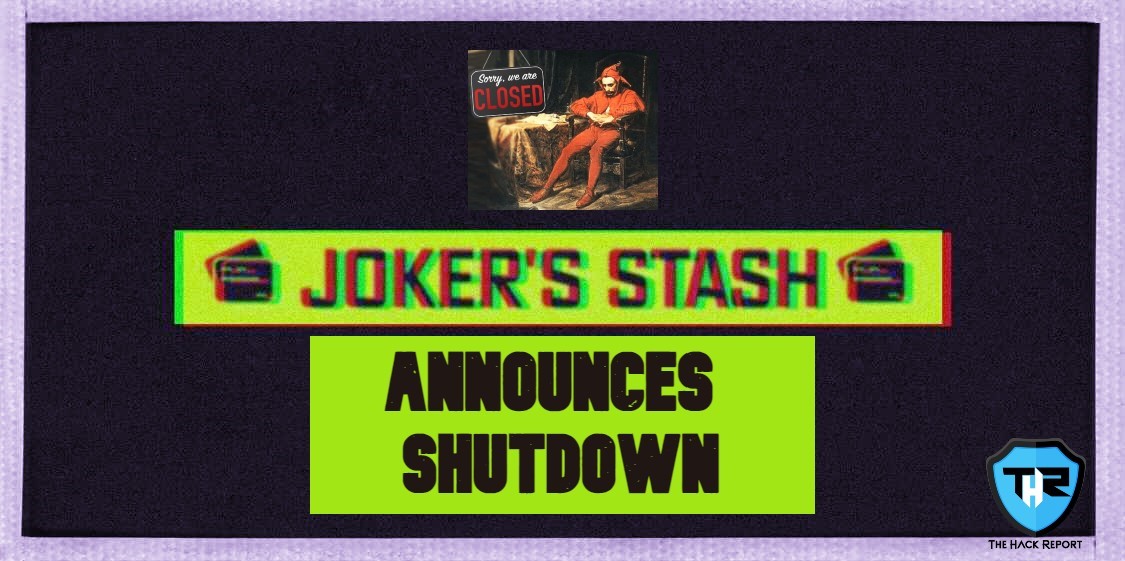 Joker's Stash is the dark web's largest marketplace in the underground payment economy (known for selling stolen payment card details) will shut down all its operations and services on 15 Feb 2021. Cybersecurity firms, Intel471 and Gemini Advisory indicated that, on a cybercrime forum, the administrator of the site, known as "JokerStash", informed their customers and users that they are shutting down forever and will never return back. However, the accurate reason for the shutdown hasn't been revealed and is still unclear.
Joker's Stash was started in 2014, and has proved to be among the largest tycoons of the carding marketplace all along and is considered to have generated a profit of more than $1 billion. Recently, the US FBI and Interpol jointly seized the proxy servers that were used to connect with the Blockchain-based domains of the Joker's Stash website. This operation had impacted and disturbed the functions of the website and the announcement of shutting is being considered its consequence.
Another reason adding to the shutdown of the website could be the decreased amount of payment card details on the site with an increased number of complaints about the quality of stolen data posted. Even the operator of the site was hit with COVID-19 that forced him to spend more than a week in the hospital which led to the decline of necessary regular activities of the website.
Gemini Advisory also indicated that "Another event that may have contributed to this threat actor shutting down their marketplace is Bitcoin's recent spike. JokerStash was an early advocate of Bitcoin and claims to keep all proceeds in this cryptocurrency. This actor was already likely to be among the wealthiest cybercriminals, and the spike may have multiplied their fortune, earning them enough money to retire."
Shutting down Joker's Stash isn't the end because the sellers and users will still have a choice to shift to other carding marketplaces to continue their services. The complete statement posted on the Russian-language underground cybercrime forum was "Joker goes on a well-deserved retirement. Joker's Stash is closing. When we opened years ago, nobody knew us. Today we are one of the largest card/dumps marketplace. Unfortunately, or fortunately – nothing lasts forever. It's time for us to leave forever. We will leave the stash opened for 30 more days, until 2021-02-15, so all Stash users can spend accounts balances. On 2021-02-15 we will wipe all our servers and backups and Joker will fade to dark forever. And mark my word: WE WILL NEVER EVER OPEN AGAIN! Do NOT trust possible future imposters! After 2021-02-15 there will be no more Joker and no more Joker's Stash. Dear partners of Stash – you can be sure, that before we leave forever, you will get all payouts, contact me you know how. We are also want to wish all young and mature ones cyber-gangsters not to lose themselves in the pursuit of easy money. Remember, that even all the money in the world will never make you happy and that all most truly valuable things in this life are free."
Discovering this announcement some of the customers/users were disappointed, some were satisfied with the explanation and the clients with complaints remained unaffected. It is also being considered that the shutdown will not have a massive impact on dark web as users/customers and sellers could easily switch places and networks to continue their operations and thus the underground payment economy still remains unaffected by the event.
If you like this article, follow us on Twitter, Facebook, Instagram, and Linkedin.