All Your Queries About Vulnerability Management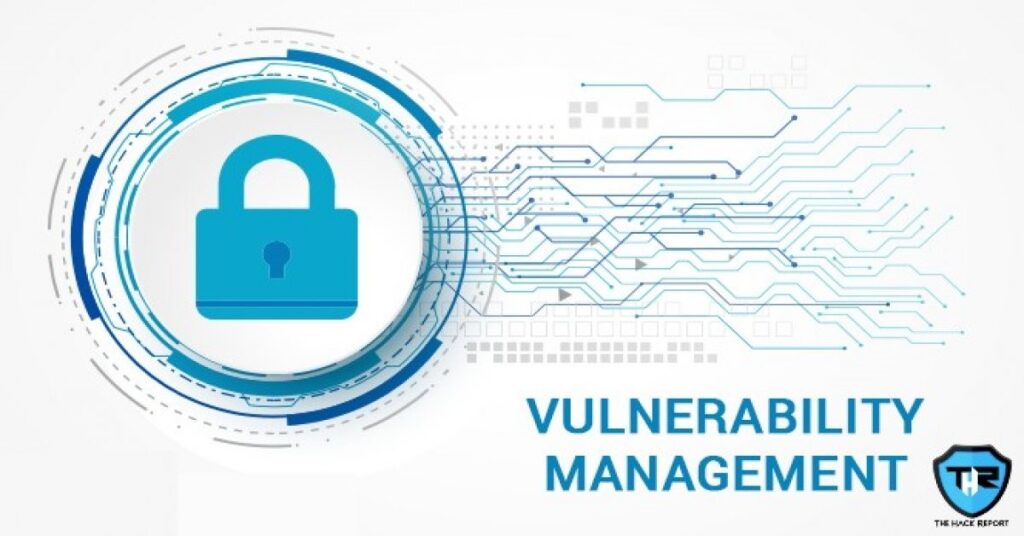 In the previous years, all of us may have heard the reports of data breaches that took place over some of the most popular and reputed platforms. For instance, a breach took place in 2020 on Twitter in which a number of Twitter handles were captured and were being ransomed for $1000 to $2000. Fake tweets were sent out from accounts of rich and popular personalities in retaliation for non-compliance. Also, Marriott Hotels suffered a massive data breach in the same year, impacting around 5.2 million customers. Facing such cyber attacks or data breaches can be quite destructive for the organization and management, and shocking for its customers. To stay safe and secure from such incidents, you should be aware of how you can protect yourself and your business/organization. Vulnerability Management and what it is for your business are two main concepts that can help you and your business to stay safe and secure.
Vulnerability Management
Vulnerability management is a traditional exercise in the IT industry. An impacting program of vulnerability management must include business context, consistent processes, risk prioritization, timely remediation, mitigation, actionable metrics, and all this should take place without any interruption or disturbance in business and no tolerance in business consequences resulting from all these processes. Proactive vulnerability management is a far better method than just vulnerability management which is at times considered reactive. Vulnerability management basically patches vulnerabilities that appear with time. Proactive vulnerability management works far more effectively by scanning your complete IT framework and patches vulnerabilities or flaws or gaps even before they occur or appear. However, vulnerability management, proactive or basic, includes security awareness and handling flaws or defects found anywhere in the organization.
Vulnerabilities
A vulnerability is any medium that a threat actor can utilize to gain control over an application, a server, a service endpoint, or breach/steal data or information. Vulnerabilities can include web apps, containers, IoT devices, mobile devices, virtual servers, cloud infrastructure, incorrectly configured software installations, and programming or software bugs. It is apparent that as the technology advances and software development/code releasing accelerates, so will the vulnerabilities accelerate and advance.
Vulnerability Management & Vulnerability Assessment
An ongoing operation to make your organization's/business's IT framework secure from cyber attacks is called vulnerability management whereas vulnerability assessment is the small processes that help you discover your organization or businesses immediate vulnerabilities. Vulnerability assessment processes and penetration tests are only one piece for protecting your IT resources. With groups pushing code at a, for all intents and purposes, consistent rhythm, CISOs cannot, at this point, just depend on point-in-time, check-the-box security testing. The escalation of unique and complex assault surfaces of the present advanced cyber environment requires a more coordinated model than conventional penetration testing and more control and quality bits of knowledge than other publicly supported arrangements. Since assault surfaces are continually developing, availability and accessibility to cybersecurity expertise and antagonistic experiences are critical to distinguish and resolve exploitable weaknesses.
To calculate how vulnerable your business/organization and its resources are, vulnerability assessment involves performing a number of tests and processes. It should be clear that vulnerability assessment is a component of vulnerability management and are not two completely different topics. As per the SANS institute, any long-term vulnerability management program/strategy should include six components that are:-
Asset Inventory
It is a complete inventory of almost all assets and resources of IT including software resources, data centers, servers, and a survey of all corporate networks with third-party solutions. It is a proven fact that the security of any organization can drop by around 5% to 15% when the organization extends its scope to incorporate third-party assets.
Information Management
This includes security issues concerning human security. It concerns past basic password discipline, about how much information of assets should be made public, verifying individuals who should have control over the assets, and also analyzing all possibilities of how an attacker/hacker would exploit or compromise vulnerable endpoints, involving the use of social engineering.
Risk Assessment
It is an assessment to understand how the organization's daily work can expose it to various risks and threats, mainly on an interdepartmental level.
Vulnerability Assessment
It is the most important element or component of the vulnerability management program/strategy. It is also known as vulnerability analysis. It also includes scanning of system vulnerabilities in order to cover as wide as possible, attack surface, and several other examination analyses for further security insights.
Reporting & Remediation
This is the place where the aftereffects of threats and vulnerabilities assessments are reported with proposals to remediate the extraordinary issues in the present moment alongside recommendations for a long-haul security system.
Response Planning
This is getting ready for how to react even with calamitous security incidents, for instance, a data breach or a huge scope ransomware assault.
Vulnerability Management Process
The above progression is an important part of the security vulnerability assessment, the vulnerability management process is a constant system that is adapted to the commercial marketplace and different elements. This process ought to be involved in management's normal process of business strategy. The process includes the following phases:-
Discover
This stage includes an inventory of all business and IT assets indulged in the complete operation.
Prioritize
The resources here should be divided into various groups and should be prioritized depending on significance to business work.
Assess
Next is surveying a base degree of threat/risk with every resource and what your business can endure. This process functions as you remediate issues and build up a benchmark of risk endurance for all your different resources.
Verify and Report
Extra tests and scans are directed utilizing tools of vulnerability assessment right after remediation takes place. The staff makes detailed report presentations for both the C Suite and for internal utilization.
Vulnerability Management Solutions
A lot of suppliers have stages that empower organization IT staff to perform examinations and in any case, check every day and week by week for possible vulnerabilities. IT Staff should utilize a vulnerability management framework, preferably one with a constant perspective on top exploitable vulnerabilities and master remediation direction, related to an external firm to perform quarterly and yearly reviews while advising on a long-term technique to keep the association's resources secure.
If you like this article, follow us on Twitter, Facebook, Instagram, and LinkedIn.