According To a Recent Report 97% of Top Cybersecurity Companies Got Hacked in 2020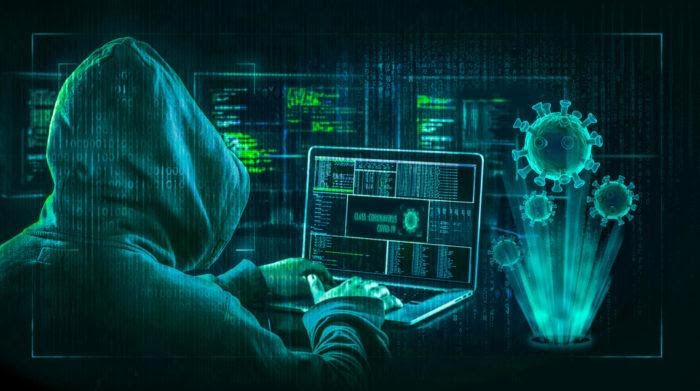 For today's companies, data compromises are one of the top issues. With the estimated global cost of a single violation hovering at $3.62 million, these violations' cost continues to rise. Network security is also hugely relevant for any company beyond the financial implications of a hack, since an attack will undermine your consumers' faith.
Indeed, within six months of being a victim of a data leak or cyber threat, 60 percent of small companies go out of business. With both the financial stability and the viability of the company on the table, it is important to safeguard the companies of all sizes to detect suspicious behavior.
Who is compromised?
When hackers attempt to gain access to personal or cardholder records, a small business may find user abuse or irregular database practices; Although a financial institution may be more vulnerable to account manipulation, unwanted port access, and ransomware attacks aimed at accessing social data and financial information, private entities may be vulnerable to advanced persistent threats (APTs), described as multi-phase attacks on the network of an enterprise.
A variety of different behaviors that include irregular access patterns, user operations, file modifications, and other out-of-the-ordinary acts that may suggest an intrusion or data breach can be referred to as unusual activity. It is crucial to be able to detect these actions because it will help determine the origins and extent of the infringement, helping you to act quickly to address the security threat. Suspicious activities can vary across sectors and organisations of various sizes, as well as the motives for hacking differ.
Data regarding 10.6 million guests who stayed at MGM hotels was reported on the Dark Web in cybercrime news last year, while another hotel chain, Marriott, reported that an unknown group might have obtained sensitive details on 5.2 million of its lodgers. In the meantime, Google dismissed a $7.5 million data-sharing complaint and Equifax finalized the settlement for $1.38 billion in the data infringement litigation.
Furthermore, officials in the U.S. and U.K. They both had a busy quarter fining $550 million for Twitter, $613,500 for Dixon Carphone's and $542,882 for Cathay Airlines. In Georgia, pretty like everyone's personal data was hacked in a single data leak, whereas a misconfigured application leaked data for every citizen in Israel.
Criminals searching for a fast, high-profile scam target the Twitter accounts of public figures because they are always poorly protected, and the false tweet will be widely read. That's a lesson learned in July 2020 by people running the Twitter handle of the Crisis Management Centre of the Russian Foreign Ministry, after criminal hackers hacked the handle and claimed to sell stolen information. In addition, the Twitter account of our company has also been compromised, so Twitter potentially needs to improve its security or protect a single account.
The telecommunications provider Orange announced last month that it had experienced a ransomware attack, revealing 20 of its corporate customers' confidential data. The subsidiary of Orange Business Services helps enterprise customers to host virtual workstations in the cloud and access remote IT support. Orange confirmed the event, but it is not known whether he charged the ransom.
Unfortunately, several companies assume that the incident is not known as a data theft by paying the hackers to remove the information. Often, you can't be sure the intruder would supply the decryption key and don't keep a backup of the data that they took if you pay up.
Compliance and Data Security
One of the fastest-data protection security developments is file integrity management (FIM), when you can automate the tracking of the critical files, applications, networks and more. You can actively track and identify any unusual changes in real time with the right FIM program. As stated in the Development of a Monitoring Strategy for File Integrity, typical themes for a strategy for FIM can include specifically specified functions, adequate reporting and thought-out preparation.
Not only can a strong FIM tool and approach improve your data protection, it will also help you ensure compliance with safety requirements such as PCI DSS, which specifically specifies the need for file integrity verification. Any company entrusted with consumer data must take protection seriously because it is not just information that is on the line: data breaches are not just costly; they can also tarnish the credibility of an entity.
Unfortunately, in terms of new methods and strategies, hackers and suspicious actors are still raising the stakes to compromise networks. However, file integrity management and getting a strong data security strategy in place will secure the company, the files, reputation and customers.